FABGEAR   

Hello and welcome to my website. My name is Ed and I have been collecting Beatles records and memorabilia since the early 1970s. In recent years I have published some Beatles discographies and have helped with acclaimed Beatles books, most recently with Mark Lewisohn's "Tune In" book. Through this website I am selling my spare records, magazines and memorabilia. For information on how to order, please read here. You can contact me by e-mail here.
Latest update: 12 June 2021
Just in: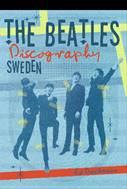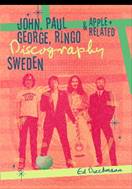 Ultra rare original March 1969 John and Yoko Amsterdam Bed-In poster
(as seen held by John Lennon on the rear of the Wedding Album sleeve) – see 1960's Memorabilia section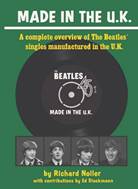 SOME GREAT BEATLES LINKS:
A detailed discography of Apple
Records releases worldwide
By the writer of those superb Beatles 7" discography
books, with records/books for sale, much info!
http://www.beatlesinbelgium.be/
By the writer of The Beatles In Belgium book,
with updates and ordering info!
The Paul McCartney collector´s page;
home of promotional records and much more....
http://www.mccartney-discography.com/
Everything (and more!) you've always wanted
to know about Paul McCartney's records worldwide!
For Scandinavian (& other) Beatles records, e-mail:
backbeatshop@yahoo.se